Lately, I've been chatting a lot with folks about music, especially given how often it plays a beneficial role in our lives. I love music. I played clarinet in school for years before realizing that I enjoyed singing and moving over to that. I've spent a lot of time listening to classical compositions alongside top 40 pop and rock and enjoying different styles of independent music through various means and recommendations from friends. My past addictions to rhythm video games and studying up on different styles of dance music are also known to folks I talk with.
Of course, I've also listened to plenty of video game music. Like- a lot of it.

Now more than ever, I feel like I need to outline that this Top 5 is not what I think is the best or most well-composed video game soundtracks. There are a ton of great soundtracks out there that didn't get attention here for the sake of brevity and because of criteria I set for myself to actually pare the list down enough for a post. I'd love to hear your own contributions and feelings on what your top soundtracks are, of course, but so that you have any idea of what went through my head while I was putting this together:

The soundtracks below are pieces that I've gone back to a number of times. When I open my audio files, I find myself gravitating toward them for whatever reason- memories, nostalgia, inspiration; these mean something to me and have followed me for years. They are soundtracks that I can listen through from one end to another nearly every time I engage with them and stylistically, they just hit all of the right spots for me.

Ready to dive into my little corner of the video game aural skies? Then let's go!

Honorable Mention: We ❤ Katamari
Katamari Damacy is such a strange creature in the gaming universe, and the music is no exception to that. With a wide range of styles from pop-rock to jazz and even synth ballads, the original game had a great soundtrack to just lounge out and bop to. Admittedly, it wasn't until We ❤ Katamari, the sequel to the bizarre sleeper hit, that I found a groove to really sink my teeth into.

While this soundtrack still holds the same charm that the original had, there were certain tracks that became earworms for me and have made it easy to return to. Two of these- the driving upbeat "Everlasting Love" and the relaxing and wondrous "Angel Rain"- are polar opposites but really showed the style that the artists were going for that didn't adhere to the familiar Katamari riffs that litter the rest of the game. Some of the tracks may be a bit bizarre and easy skippable ("Sunbaked Savanna" puts the theme to animal noises which is novel only for a short while outside of the game) but overall, the We ❤ Katamari soundtrack is a bit off of the beaten path and has stuck with me for a while for its eclectic style.

Silent Hill
I happened across Silent Hill as a budding young gamer and immediately fell in love with its atmosphere and conflict. Digging into deep narrative themes and marrying that into what felt like a genuinely creepy universe to navigate just helped fuel my love for horror gaming that I have today. Games that are meant to scare and horrify don't tend to make it far without the right audio attention, though.
In a complete turnaround from the Honorable Mention, Silent Hill's soundtrack is eclectic- but in the darkest sense. Akira Yamaoka is an incredible composer, and while the rest of the Silent Hill soundtracks sound a bit more conventional to the usual formats, the original gathering of tracks feels almost experimental. While the titular track is pretty well known among fans at this point, the track list itself alternates between atmospheric soundscapes like "Until Death" and "Children Kill" and melodic interludes that call up some Twin Peaks-esque feelings through "Silent Hill (Otherside)" and "Tears of…"

Burnout 3: Takedown
I have a soft spot for racing games of all sorts. When a friend introduced me to Burnout 3: Takedown while we were hanging out early one Saturday morning, I was glued to the Playstation 2. The mix of racing and trying to destroy your fellow racers' cars was some next-level strategic adrenaline that I became addicted to easily.

As a huge fan of pop-punk and similar styles, this might be an unfair addition to the list since it's steeped in licensed music much like other games from the era like the SSX series. I was already a fan of some of the artists like Motion City Soundtrack and Fall Out Boy, but the benefit to soundtracks like this is that they open you up to other artists that are similar. "Saccharine Smile" by the Donots and "Hot Night Crash" from the Sahara Hotnights are songs that I still blare from this soundtrack regularly while I'm driving. The game really has a strong setlist, if the style is your thing, and it gels with my musical tastes like crazy.
Bust A Groove 2
Choosing from all of the rhythm games I grew up on is hard since I really do enjoy just turning up music and singing along or tuning out for a bit and just surrounding myself with sound for a bit. Bust A Groove 2 (and its predecessor, to be fair) is a game that I played for hours on end as a kid. You really want a challenge some time? Have a dance-off with me playing as a rollerskating waitress with magic powers. We'll see who's the funkiest dancer at the end of the day.

Barring that odd visual, the songs created for Bust A Groove 2 are catered toward the characters as themes but a large amount of them feel radio ready with how tightly produced they are. Tunes like "Magic Tower" and "Hear Comes Trouble" are fun vocal tracks that stand out from the pack while a couple of tracks like "Zombie Hopper" and "Allegretto Break" feel dancehall ready. Whenever I need a pick-me-up, I know I can pop on some music from this game to pull me back to my feet.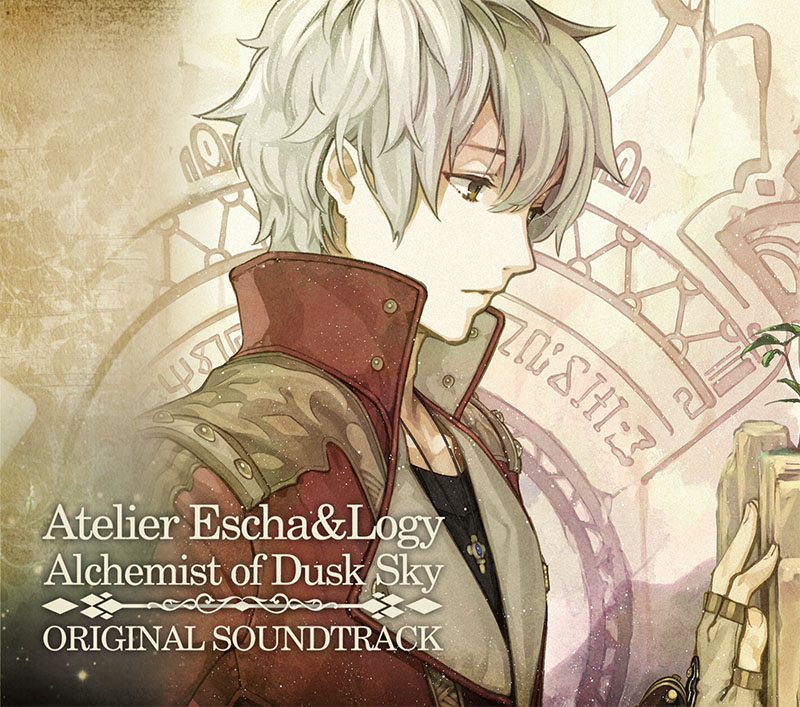 Atelier Escha & Logy -Alchemists of the Dusk Sky-
There was no way to complete this list without some nod to the Atelier series, especially the modern games. With various composers contributing tracks throughout the series' life including folks like Hiroki Kikuta and other notable industry names (mostly uncredited but later revealed through various means), the games each have their own style while clinging to a style that makes them feel distinctly similar.

Atelier Escha & Logy is a strong entry in the series. While it's not my personal favorite, the soundtrack is absolute fire. From the opening track, "Milk Colored-Pass" to Logy's atelier theme, "Magnum Opus" and on to "A Story of the Sky, a Balloon, and Geomorphology" which evokes the feelings of those ole 16-bit airship rides, the various artists do a great job of jumping from beat to beat and giving the world of Dusk a robust ocean of compositions to sink into.
Final Fantasy VI
What a surprise, right? Even if you're not surprised, my love for Final Fantasy VI and all things Square from the same time period sort of culminates into this top pick. Most everything about this game calls to me: the characters, the story dynamics, the usual Final Fantasy trappings- and of course, the soundtrack.

There are so many tracks to Final Fantasy VI that speak to me and call up a wide range of emotions that I could probably make a whole post on those on their own. The themes for various characters- Celes, Terra, Locke, Relm, and the list goes on- are incredibly well composed in classic Nobuo Uematsu fashion. "Dancing Mad" is a strong contender for one of the best final boss songs in video game history to me, and the entire opera scene (with a highlight in "Aria de Mezzo Carattere") sets up an amazing suite of music that deserves all of the attention it gets from fans of the series. There are reasons that games like this, Chrono Trigger, and a number of other RPGs from the Super Nintendo days stick with folks for so long. Our personal preference may differ, but there's no denying that care and dedication laced into these compositions.


–

Even as I was writing this, I thought of a ton of other soundtracks and considered whether they should replace any of these. The beauty of having so many choices is that there will always be something new to be introduced to and something that will strike the right chords to make your day better or really push through that writer's block. Speaking of, I'd like to send a special thanks and nod to Michael over at Prudent Gaming who wrote up his own list of great video game soundtracks which you can check out on his blog here for indirectly helping stoke the fire under me to actually get this post together!

As always, I'd love to hear other folks' opinions either in the comments or through Twitter. What soundtracks have stuck with you and why? Even if they aren't the usual answers you see in these discussions, I love seeing why these elements stick with people so strongly!

Until next time, folks!

– Matt